Canada coverage expanded on BBC News website with new Toronto bureau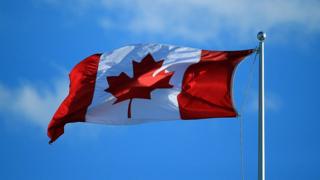 Starting today, we're expanding our coverage of Canada on the BBC News website.
We've built a small team of journalists in Toronto, led by news editor Jessica Murphy, to report on the issues and themes that are driving Canadian news and current affairs.
We are also improving the way we show off our reporting about Canada.
Canadian users will see a new section on the front page of the site which highlights the best and latest material about Canada.
Today, for example, Canadian users can read a story about the Canadian accent and watch Britons confused about the coming of Tim Hortons.
Chief International Correspondent Lyse Doucet's emotional reunion with a Syrian refugee girl illustrates the BBC's global reach and how we hope to explain Canada's place in the world.
And Red River Women, an investigation into unsolved murders of Aboriginal women and girls, is an example of the BBC's very best in-depth and multi-media storytelling.
The BBC's commercial arm is paying for our expansion, and none of the money is coming from the UK licence fee.
We think it's important to improve our coverage of Canada because it has always been one of our most important audiences outside the UK, and people in Canada have been asking us to do more for some time.
We don't want to compete with Canadian news providers. We're much more interested in covering stories about Canada that will resonate with international audiences as well.
We hope you enjoy the changes.