Queen's Baton Relay: Queen's baton relay on BBC Radio 2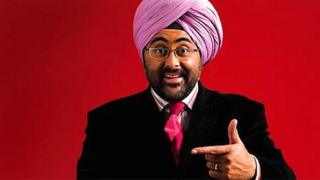 Tune into BBC Radio 2 on Sunday 3 November as Mark Beaumont reveals the latest from the adventure around the Commonwealth.
Hardeep Singh Kohli will catch up with Mark on Good Morning Sunday from around 8:45 GMT, or listen again via BBC iPlayer.
Visit the Radio 2 website for the full information on how to listen.
The Queen's Baton Relay will reach Cairns on Sunday, which is the fourth stop on the Australian leg of the journey.
Remember your can get the latest from the baton's journey by following Mark Beaumont on Twitter @BBCMarkBeaumont or on our Facebook page.