Queen's Baton Relay: Brunei's first female Olympian on BBC Breakfast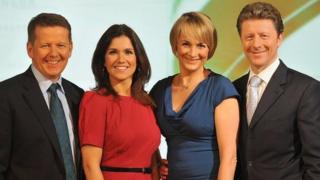 Brunei's first female Olympian, Maziah Mahusin, will join presenter Mark Beaumont on Tuesday's BBC Breakfast.
The Queen's Baton Relay which is currently in Brunei, one of the smallest in the Commonwealth, as part of the tour around the 70 nations and territories.
Watch and listen live
Mark will interview Maziah about her training for Glasgow 2014 from around 7:45 GMT on BBC One and the BBC News channel at 8:45 GMT.
Mark will also be live on Tuesday's MacAulay and Co on BBC Radio Scotland from 11:00 GMT.