Your disability anniversary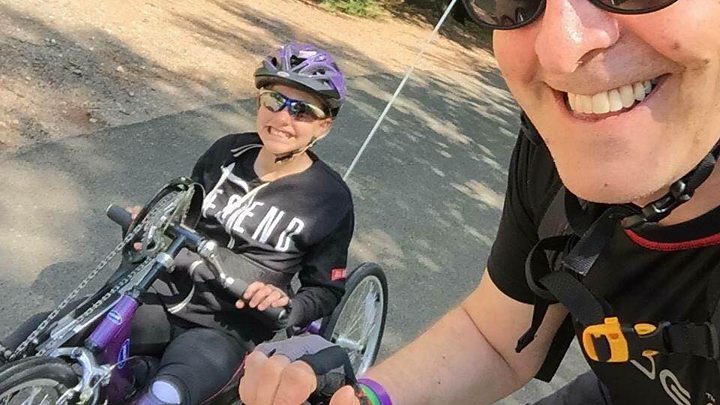 Do you have a "disability anniversary"? And is it a good or bad day for you? The Ouch team discuss anniversaries with guests Sofia and her dad Nick.
About our guests
Every year on 17 February, 11-year-old Sofia Crockatt and her family celebrate what they call Bug-busting Day. It's the anniversary of the day Sofia contracted Meningococcal when she was two and when the fight started to make her well. As part of her treatment to stop the "bug" from spreading, she had to lose her left leg below the knee.
The family have chosen to mark that day every year as a positive life-affirming moment rather than let it get on top of them as many good things have come from the experience.
With Damon Rose, Kathleen Hawkins and Lee Kumutat.
How to listen
Go to the player above and listen right now by pressing the play button. Or go to this page to subscribe via iTunes .
If you want to subscribe on Android or via another podcast service, go to our dedicated Ouch podcast page to subscribe. ON this page you can also stream all of the (approx) 150 podcasts we've made since 2006 when Mat Fraser and Liz Carr were the presenters.
Alternatively you can listen on audioBoom