'Charging the battery': coping with a disability and a mental illness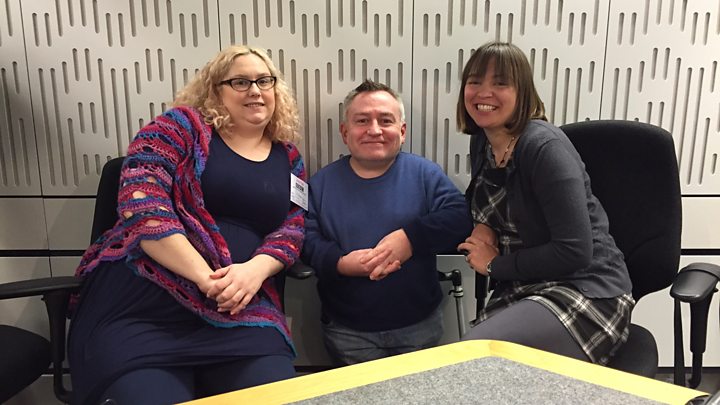 How do people cope with the toll that being disabled can take on their mental health?
Michael Morrison is visually impaired and describes what he sees as "looking down the wrong end of the binoculars … everything is much smaller". He was diagnosed with bipolar disorder when he left home for university in his early twenties. He tells his story of trying to juggle both disabilities every day, and how he feels his mental illness has a bigger impact on his life than his difficulty seeing.
Anastasia Enticott is 30, and became disabled from a rare health condition called hyperparathyroidism which affects her ability to walk. She says that when she was told there was nothing more the doctors could do, she began to feel useless, and became very depressed. She talks about how she found a way out of her depression, after finding that counselling wasn't the answer.
Both tell their stories on the Ouch talk show with frankness and openness.
Donna Reeve is disabled and has spent a number of years researching disability and mental health, and says that one reason why it can be difficult for some disabled people to maintain their mental health is through what she calls psychoemotional disablism. This is the impact that social exclusion might have on somebody's mental health, or the drain on mental energy through the need to "arm oneself" against uncomfortable looks from people, for example.
Melani Halacre is the clinical director of Spokz People, a non-profit organisation which offers counselling and therapy to disabled people. She explains that those who acquire a disability throughout their life have different key issues they often need help with, from those who are born disabled.
We also hear from Paralympian Steve Brown about his sudden disability and how sport helps him to stay on a level.
For help and support call Samaritans on 116123 (UK-wide)
Or contact Mind on helpline on 0300 123 3393 (UK wide)
How to listen
Follow @BBCOuch on Twitter and on Facebook or email ouch@bbc.co.uk