Politics, prose and protest music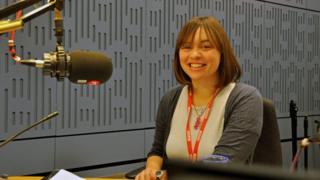 A politician, an author and a musician walked in to a studio. Hear what happens next on the July 2015 instalment of the Ouch talk show.
Former Labour Member of Parliament Dame Anne Begg lost the marginal seat of Aberdeen South in the recent general election - a seat she had held for 18 years. She talks frankly with presenters Kate Monaghan and Simon Minty about political life as a wheelchair user, and they offer sometimes helpful suggestions about jobs she might like to do next.
The Single Feather is an online creative writing community for people with disabilities who would like a place to explore their writing potential. Its instigator, Ruth Hunt, tells us about the forum, and her own published work, also entitled The Single Feather.
From a bus in Ontario Canada, Rebecca Blaevoet waxes lyrical on her love of beekeeping without gloves - oh and did we mention that Rebecca is blind?
We also hear about the Sprungdigi Festival planned for July in Horsham: showcasing the creative digital works of people with learning difficulties, including a video game starring a character who has autism. Kate Monaghan interviews him.
And Kris Halpin is a singer/songwriter who does wear gloves, to make his music. He plays us a protest tune he wrote the day after the general election.
How to listen
Producer: Lee Kumutat.
Follow @BBCOuch on Twitter and on Facebook or email ouch@bbc.co.uk