Ouch talk show 115: Blind fashion, role models and jobs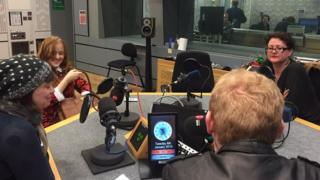 This month: blind people and fashion, guerrilla ways to get a job and disabled role models. Guests academic Tom Shakespeare, disability recruitment advisor Tracey Abbott and blogger Emily Davison.
With Rob Crossan and Kate Monaghan.
How to listen
Read a transcript
[157kb]
More about this month's guests and discussions:
For other audio clips from Ouch, go to our audioBoom channel.
Producer: Damon Rose.
Follow @BBCOuch on Twitter and on Facebook and email ouch@bbc.co.uk