Ouch disability talk show 111: Religion and politics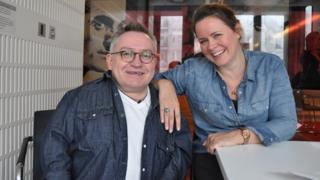 On this month's show: They say never discuss religion and politics. We're ignoring that advice.
We look at Guide Gods, a show about how different faiths think about disability.
With the Scottish referendum nearly on us, we ask two disabled Scots, one in the yes camp, one in the no, how independence might affect disabled people.
Also: Would you prefer a drug-dispensing microchip or a drug-dispensing testicle? Does the Ice Bucket Challenge bring awareness to Motor Neurone Disease as originally intended? Plus the monthly news quiz, music and plenty of disability talk.
Shannon Murray and Simon Minty present.
Your monthly way in to disability news through chat, humour and the little things of life.
How to listen
Read a transcript
[220kb]
Show notes
More about this month's guests and discussions:
Producer: Damon Rose
Follow @BBCOuch on Twitter and on Facebook, and listen to our monthly talk show