Your comments on recent articles from Ouch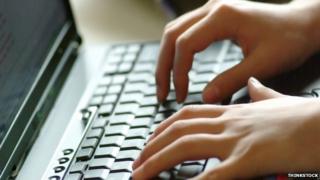 There can be a great deal of misunderstanding around disability, some call it a maze in fact. So here's where we bring your thoughts on our articles to the blog, as seen by us on email or social media.
Early last week we published Three's a crowd: Living with your lover and their carer. Though it might read like the BBC have been taking lessons in headlines from the tabloids, it's a serious look at how relationships might become unbalanced if one of the people in that relationship brings a carer into their shared home. It looked at friction, children, and sharing private spaces like the bedroom, with an outsider. We got a lot of appreciative tweets, thank you.
One reader, a carer himself, emailed us about the amount of time his role takes up. He says: "Being a carer whilst working full time and trying to juggle caring responsibilities which equate to full-time is, at best, crazy!" he said.
In one bit of the article, Zoe Hallam talks about how she gives her personal assistant the weekend off so she and her partner can have privacy; on those days he becomes her carer. She notes: "I can't expect the same speed of response as I'd get with a PA who gets paid" and it struck a nerve with Richard Reeves. He emailed in with this response:
"I grew up around people that needed the care described [and] I am a little disappointed about the way the carer is portrayed in your piece. A carer can be perceived as both a child and a parent. Always there, sometimes required, sometimes desired but there regardless. A carer is not with you because they are getting paid, they choose to be there. It would be a beautiful world if they were not required but to make it sound as though they are a barrier to a relationship is a travesty."
In the article, Lizzy Gwilliam spoke about how it got to the point where her daughter preferred her carer to her. Richard Sandy got in touch to remark on the same issue saying "though it took a while for me to get used to the presence of a PA, the hardest bit for us was setting boundaries with regards to daughter when she was born a few weeks ago. Our agency outlined some complex do's and don'ts about child care. For example, the carer can pick our daughter up but can't perform any care such as feeding her. They can pick her legs up so my wife can change her nappy, but cannot do it themselves."
---
At the end of the week we published Too many charities, too much waste? It was about recent comments from Lesley-Anne Alexander, chief executive of the Royal National Institute of Blind People, who says there are too many charities doing the same thing and needlessly competing against each other; she is calling for the Charity Commission to informally regulate numbers and talks about a kind of federal super charity system which would place users first.
We had a good number of engaged comments via email, Facebook and tweets. @Digitamworth tweeted about how small can be good: "We set up our volunteer group because of local need. Charities would charge us for affiliation. We wanted to set our own agenda."
There were opposing views to this article however with @TheSpirit65 tweeting: "Is starting a new charity always a good thing? #NO, they maintain, reinforce n reproduce". And a Twitter conversation emerged. @Jademarisa got in touch to say: "there shouldn't be such things as charities, it should be the governments who cared for their citizens" with @Digitamworth responded that this would be ideal but added: "Sadly policies often produce more need for charities to step in."
---
A piece on Dennis Stevenson, the former chairman of HBOS, talking about his experience of clinical depression, caused a bit of a flurry. @Deffmick tweeted "now he knows how most of the UK feel. Join the club mate, take a tablet and get on with it." But @IrishJonny took a different view tweeting about the article: "wow, interesting and honest".
---
On Tuesday we put up a video about Stephen Green - a parish councillor who has Down's syndrome. Christina Reyes commented on our video of Stephen on Facebook using lots of exclamation marks: "Good for him!!!!!! People with Down's syndrome are very intelligent! Don't be fooled!!"
You might want to read about another person with Down's syndrome who is helping her community out in a similar way. Sara Pickard is a community councillor in Pentyrch in Wales. You can read more about her in this article from Wales Online.
Disability matters have many varied angles and we want to hear from you about what we produce, and your ideas for new articles too. Email ouch@bbc.co.uk
Follow @BBCOuch on Twitter and on Facebook, and listen to our monthly talk show