See Hear: Deaf law centre closes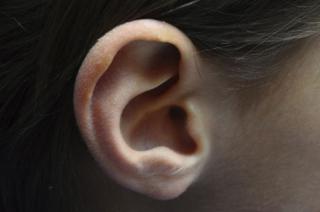 A weekly helping of news of interest to the deaf community, compiled by the See Hear team.
This week sees the closure of the Deaf Law Centre (DLC), the only dedicated service in the UK to give legal advice to deaf people using solicitors and caseworkers who are also deaf and use British Sign Language (BSL) to communicate.
DLC has run the sign language version of the Government's Civil Legal Advice service (CLA), available to anyone in England and Wales who is entitled to legal aid. It provides a one-to-one advice service via webcam which DLC's Rob Wilks says is vital "for deaf people to be able to fully understand what can be very complex legal language".
DLC lost the contract for the webcam service in October 2013. The Legal Aid Agency awarded the new contract to a BSL video relay service which lets deaf people use the same hearing advisers as everybody else who contacts the CLA advice service.
BSL interpreters translate face-to-face conversations between deaf clients and the hearing advisors remotely. The deaf person pre-books a slot and speaks to the interpreter on a video link, often on a smartphone using Facetime or Skype.
A Legal Aid Agency spokesperson says, "Legal advice for people who use British Sign Language has always been easily accessible via the government website and this remains the case."
Coupled with local authority cuts to advice services, the loss of the webcam contract means DLC will shut up shop for the last time on 28 February.
The DLC's parent organisation, the Royal Association for Deaf People (RAD), will continue to offer its financial advice service and award a quality mark to legal firms who offer accessible services for deaf clients.
Wilks hopes that the continuation of the RAD quality mark "will go some way to helping deaf people access legal services" in the future.
US police sued by deaf man
A US Police Department is being sued over a physical assault on a deaf man in Los Angeles.
According to the lawsuit filed by the Greater Los Angeles Association for the Deaf (GLAAD), Jonathan Meister, who is deaf, failed to respond to police officers. One grabbed him by the hand and when Meister tried to respond in American Sign Language, the officers interpreted his sudden movements as aggression and resistance. He was apparently then beaten to the ground and shot twice with a Taser. The LA police department says that "it took several officers to subdue him as he resisted, kicked, ran, and wrestled".
Meister was taken to hospital and charged with assault. The charges were later dropped. He's suing the police for violating his civil rights under the Americans with Disabilities Act (ADA).
The case echoes similar incidents reported elsewhere in the US and also in the UK, where a deaf man was allegedly arrested for signing 'I am deaf' in BSL. .
Stitching for glory
The Great British Sewing Bee, the BBC's talent contest to find the UK's best stitcher, is back for a second series and one of the contestants is deaf.
Lynda Lewis grew up in a hearing world and only learnt to sign for her job working with deaf children in 1999. On set, she speaks but relies on an interpreter to follow what's going on.
Lynda believes that her deafness gives her a slight edge over her fellow competitors - she can concentrate totally on what she's doing, without the distraction of other people talking or background noises.
The Great British Sewing Bee can be seen at 20:00 GMT on BBC Two every Tuesday (and on BBC iPlayer) until the final on 8 April. Will Lynda be there?
See Hear next week
We talk to deaf businesspeople about the secret of their success. They include life coach Jane Cordell, freelance performance artist Caroline Parker OBE, Scorpio Deaf Builders, the Deaf Lounge, and Moty Allshever who advises other deaf businesses on best practice. Watch a sneak preview here.
Email us at seehear@bbc.co.uk with your stories and comments, like our Facebook page and enjoy watching our programme.
Follow @BBCOuch on Twitter and on Facebook, and listen to our monthly talk show