Bill Oddie sparks debate, and other disability stories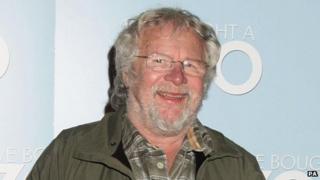 Are you in the disability loop? Here are our discoveries from the week in blogs and social media.
Comedian and naturalist Bill Oddie announced this week that he's stepped away from mental health campaigning because he doesn't think celebrity endorsement does the cause "an awful lot of good". Oddie has been very open about his own mental health difficulties over the years.
The debate is not new and continues to rumble on. Oddie's comments have provoked reaction from both sides of this debate.
Ruby Wax, whose most recent work stems from her own experiences of mental ill-health, disagrees. She says that people "listen to celebrities". In The Guardian, One In Four Magazine editor Mark Brown writes that there are pros and cons but worries that personalities might "inadvertently compound the idea that mental health difficulties are individual failings which may be overcome with a combination of vim, vigour and good humour".
The UK's biggest mental health campaign Time to Change which has benefited from celebrity endorsement, retweeted a comment from one of its supporters who said: "I remember at 12 years old, seeing a @stephenfry poster on his own mental health issues - the feeling of relief I wasn't alone!"
Others who have come forward about their mental health difficulties despite the stigma involved, include Frankie from girl group The Saturdays, former boxer Frank Bruno and Alastair Campbell.
But the mental health campaign which grabbed us this week doesn't have a celebrity in sight.
The poster on the right is by 22-year-old Warwick University student George Thomson, @Libermetus on Twitter. His personal experience with anxiety and panic attacks, plus the reactions he's received from friends and family, have inspired him to get creative. He hopes his series of four posters will "stop the stigma".
"As you enter the main building visitors walk along a narrow corridor where there is potential for jostling."
This is a quote from the Buckingham Palace website's access guide for people on the autism spectrum. The idea is that you read it ahead of a visit, and it leads you through what will happen in minute detail so there are no surprises.
It pays particular attention to things that might affect people with sensitivity to sound, touch or visual stimuli, giving advanced warning of floors that squeak and heavily patterned carpets. It even warns that the bathroom hand-dryers are "loud and omit a bright blue light" along with the more obvious hot air blast.
We only discovered the handy guide this week but it has been online for about 18 months. Similar information is also available for Windsor Castle and the Queen's Gallery.
Have you seen any other unusually detailed guides? Tell us.
"Completely unsighted" were the words chosen by John Baron MP this week, when describing the responsiveness of senior officials from the Foreign Office to uprisings in Libya and Mali.
In the old days we might have described someone as being "blind" to the aforementioned disturbances. Did something change?
Blind people are used to the casual use of the B-word to describe negative behaviours. While some visually impaired people have been called "unsighted" by flustered folk trying desperately not to offend, it isn't a term Ouch comes upon often in other contexts.
Frank Gardner, the BBC's security correspondent whose tweeting of the word caught our attention, says "I'm fairly sure I've heard it being used before. It is quite common in military, diplomatic and intelligence circles."
Have you seen this word "unsighted" creeping into everyday speech? If you've got any examples of surprising politically correct language then tell us about them.
You can follow Ouch on Twitter and on Facebook, and listen to our monthly talk show