Your FDAs - favourite disability acronyms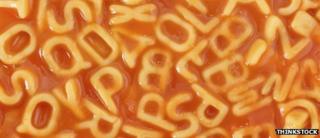 Ouch asked its Twitter followers for disability and health acronyms, after a member of the team learned a new one - Tatt - at the doctor's surgery.
Many disabilities get condensed into strings of two, three or four letters, because their full medical names are long and cumbersome. Cerebral palsy becomes CP, Ehlers-Danlos syndrome is shortened to EDS and BPD is borderline personality disorder, to name but three.
These names are often difficult to say, and the conditions themselves difficult to explain to strangers. Nor are the acronyms very enlightening.
@EclipseNQ has a quirky solution to this. He tells people that he has HTE, which of course leads to the follow-up question: "What's that?"
"I say it's Hard To Explain. Nobody gets it."
And @Sectioned_ tells us there are many acronyms for mental health services that look like alphabet soup and which can throw up confusing results in search engines. CMHT = Community Mental Health Team "but also the College of Merchandising, Hospitality & Tourism". The AMHP is Approved Mental Health Professional "but also the Association of Major Holiday Parks".
While these are probably unwitting duplicates, London Underground has knowingly repurposed one of the world's most common acronyms to describe some of its disabled customers. In Tube stations, VIPs aren't Very Important but Visually Impaired People. With this in mind, can you guess what MIP stands for?
Finally, for those of you holding your breath to find out what Tatt means, it stands for Tired All The Time.
More of your favourite disability acronyms include:
ABAble-bodied - people who are not disabled
Tab Temporarily Able-bodied - a tongue-in-cheek acronym implying that anyone living without a disability now, could easily become disabled in the future
SENSpecial Educational Needs - pupils who require extra help and support at school, who are often classed as disabled and referred to as SEN children
PlodPeople Living Off Disability - Not heard much since the 1990s, this phrase was mostly used by disability activists to describe everyone from care workers to professionals who would not have a job if it weren't for the existence of disabled people who require support - tongue-in-cheek but some may think it uncharitable
Share more disability and health acronyms with @BBCOuch on Twitter and on Facebook - and listen to our monthly talk show