Ouch talk show 101: The end of queue jumping?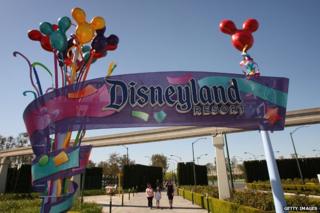 This month, we hear why that great disability perk, queue-jumping at Disney, is on the way out, and we look at why disability hate crime is such an under-reported problem.
Also, The Last Leg's Alex Brooker tells us how he almost became a Paralympian.
Rob Crossan and Kate Monaghan present.
A high quality version of the podcast is available on Audioboo
Here are some links to people and subjects on this edition of Ouch:
Listen to Nikki Fox's recent BBC Radio 5 live documentary, Disabled and Desperate to Work.
Christiane Link is a wheelchair user from Germany, working as a journalist in the UK. A trustee of Transport for All, London's campaigning organisation for disabled access to public transport, she gave her thoughts on the capital's new high speed railway line, Crossrail.
To say Kate's not happy with plans to change queuing arrangements for disabled people at Disney's US attractions, would be an understatement. Read about why the company chose to change a policy which disabled theme park lovers have been applauding for years.
Katharine Quarmby and Mike Smith spoke about disability hate crimes - offenses committed against disabled people due to their impairments. Katharine wrote about the subject in her 2011 book Scapegoat: Why We Are Failing Disabled People.
Mike Smith is Director of Real Answers, a disability-led charity in the London borough of Tower Hamlets. You can read two reports on disability hate crime, both co-authored by Mike, at the Equality and Human Rights Commission website.
In this video by learning disability charity Mencap, Neil remembers being called names because of the way he looks and speaks and how it all came to a head when he got beaten up at home.
Music is by learning disabled punk band Zombie Crash.
Subscribe to the podcast feed to get the latest shows
You can follow Ouch on Twitter and on Facebook, and listen to our monthly talk show