Police dance delights Russian viewers
By News from Elsewhere...
...as found by BBC Monitoring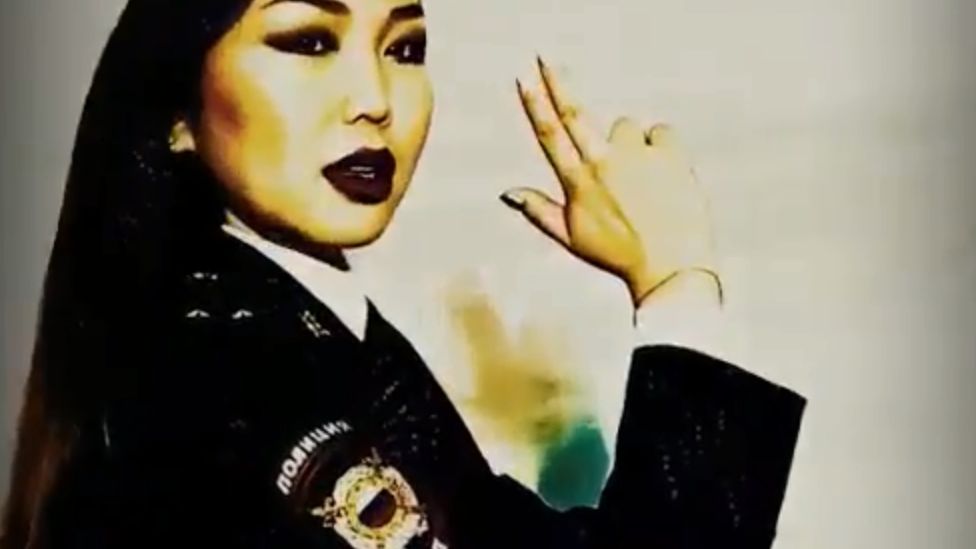 A group of Siberian police officers have become Russian internet stars after their dance routine was posted online.
They recorded a clip for a police benefit talent show in the Sakha Republic, the home of Siberia's Yakut people, in an effort to boost ticket sales. When it started to attract attention, the Interior Ministry in Moscow promoted the clip on its official Twitter account, where it swiftly garnered tens of thousands of views.
The clip shows seven Amga District uniformed officers - five men and two women - busting slightly out-of-sync moves in a police station set to a bass-heavy track, maintaining poker faces throughout.
Their distinctive hand gestures have been interpreted as the Russian letter "P" for police or, as some web users see it, a pistol-grip stance.
You may also be interested in:
One way or another, the local police department is "pleasantly surprised" by the popularity of the clip, which spokeswoman Lyudmila Malykaytseva says took three hours to film. After it appeared on social media, the local show sold out.
"The venue asked us to show it again, or else they'd call the minister," she told RIA news agency.
The footage has since featured on all Russian TV channels, even making it onto the evening news bulletins.
As for the competition in Yakutia, it was won by Lieutenant Ilyas Zarovnyayev, the leader of the police dance troupe. But then he has form, having won a dance competition last year with a Bollywood-themed duet with his dancing partner Galina Uvarova.
Reporting by Damien Sharkov and Martin Morgan
Use #NewsfromElsewhere to stay up-to-date with our reports via Twitter.