Danish warship found in ten-year quest
By News from Elsewhere...
...as found by BBC Monitoring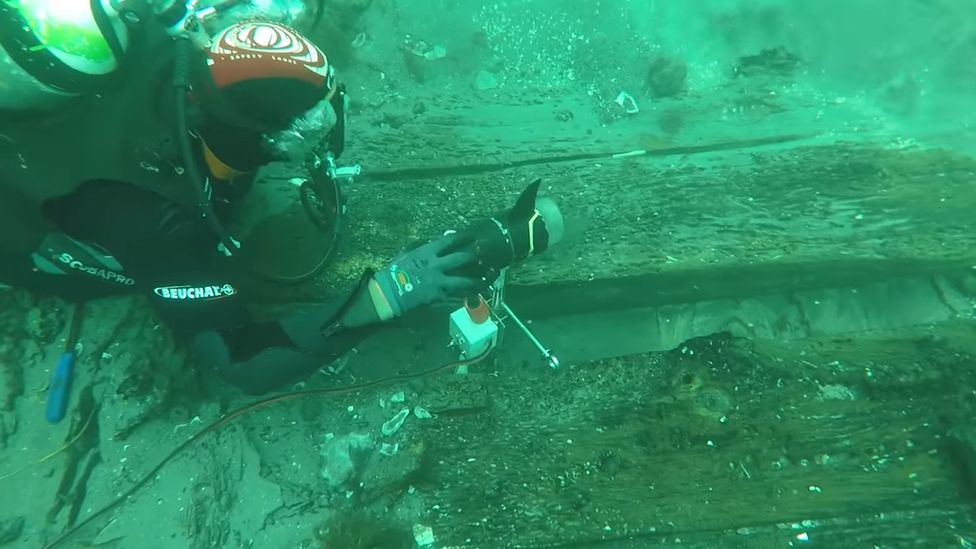 An 18th century warship has been found at the bottom of the busy shipping lane that divides Denmark from Sweden.
The decade-long efforts of a dedicated team of marine archaeologists at last bore fruit when divers found the wreck of the Printz Friederich, the pride of the Danish fleet that sank more than 200 years ago, Denmark's TV2 News reports.
The team used a combination of old naval maps and state-of-the-art sonar equipment to find the powerful 52-metre (170-foot) ship, which went down in stormy seas off Denmark's Laeso Island in September 1780.
Chief diver Kim Schmidt was barely about to conceal his excitement as he told the channel how his team had made more than 200 dives in harsh conditions all over the 104 square kilometres (65 square miles) of seabed before finding the wreck.
A prodigious three-day rescue effort involving lifeboats and vessels from the shore ensured that no more than eight sailors lost their lives out of the crew of 667 men.
"What can you compare it to? New love, perhaps, when you've just met the girl and had that first kiss," he told TV2.
You may also be interested in:
The divers came across the remnants of all sorts of military equipment scattered around the wreck, from rapiers and musket-balls to a lead plate with the Danish royal stamp intact, and intend to put them all on display in a special exhibition at Laeso Museum next year, the Nord Jyske news site reports.
But the real find was the ship itself. "Discovering a ship of the line is unique," Simon Kyhn-Madsen of Laeso Museum told TV2, referring to the tactic whereby major naval powers like Denmark would line up men-of-war in order to concentrate broadside firepower on the enemy.
The Printz Friederich was equipped with 70 cannon, so its loss was a "huge disaster, amounting to a fifth of the Danish Navy's capacity, and the admiralty would have tried to keep it quiet - especially so that rival powers like England wouldn't hear about it," Mr Kyhn-Madsen said
Kim Schmidt and his team are now concentrating on the next stage - raising the funds to make a trial exploration of the wreck.
Reporting by Martin Morgan
Use #NewsfromElsewhere to stay up-to-date with our reports via Twitter.