Moscow beavers resist dam destruction
By News from Elsewhere...
...as found by BBC Monitoring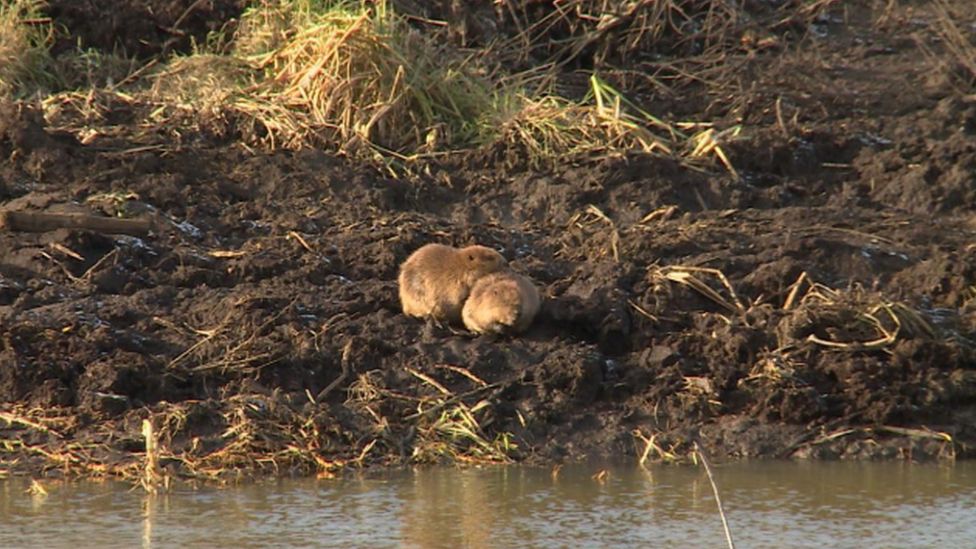 A beaver colony is biting back after a Russian town demolished its dams as part of river drainage works.
The authorities in Mytishchi, near Moscow, swept away the dams from the river Yauza in order to build a new embankment, while also dredging the plants that the beavers feed on, the 360 TV channel reports.
Some local people fear that this leaves their seven beaver neighbours vulnerable. "It's not clear what will happen to them, because their homes have been destroyed by the excavators, and winter is already on its way," Elvira Lazutkina told 360.
The authorities deny depriving the beavers of their habitat, and insist that the lodges the beavers live in - as opposed to the dams that act as outer protective walls - have not been touched.
"The animals will not be harmed," Moscow governor's aide Alexander Kogan told 360 when the clearance began at the end of October. "The contractors have been warned, and their equipment will bypass the beavers' lodges."
He insisted that the clearance work will, if anything, improve the environment for local wildlife by removing large amounts of accumulated rubbish from the river, making the water cleaner for all.
You may also be interested in:
But some people in Mytishchi have found signs that the beavers are not taking the disruption sitting down.
"Hungry, homeless beavers are roaming the area, felling trees that were planted to spruce up the embankment," Yelena Kirichok told Govorit Moskva radio.
The vengeful rodents have taken to street level at night, leaving behind gnawed tree stumps as they haul branches back to the river to rebuild their dams. Some local people like Ms Kirichok have posted photographs of the evidence on social media.
But Mr Kogan told 360 TV that the work on the Yauza is only part of a larger Environment Ministry project to clean up all the rivers around Moscow, and promised that the Mytishchi beavers will find a place of their own on the landscaped embankments in due course.
Reporting by Damien Sharkov and Martin Morgan
Use #NewsfromElsewhere to stay up-to-date with our reports via Twitter.