Hungry bears raid Baltic beehives
By News from Elsewhere...
...as found by BBC Monitoring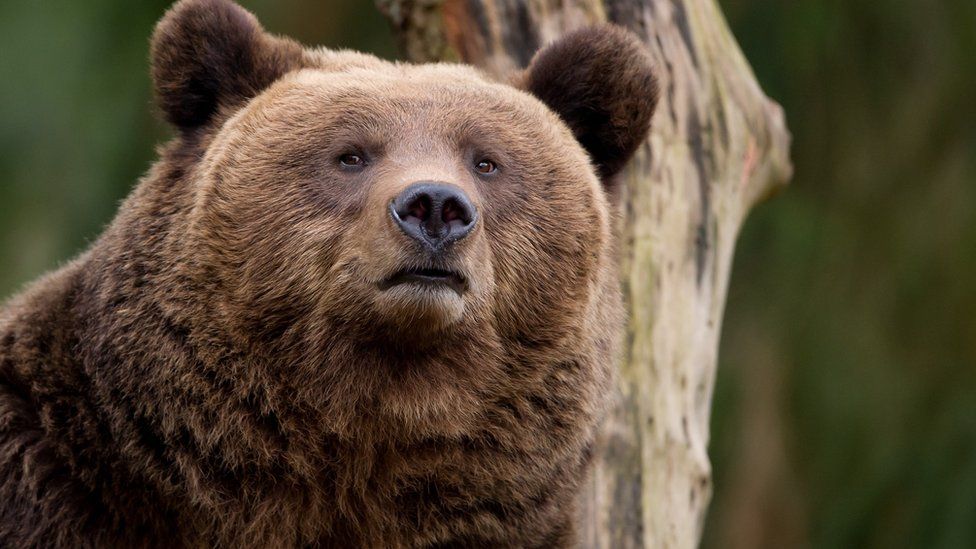 Wild bears are causing thousands of euros' worth of damage as they raid beehives for food across Finland and Estonia, it's been reported.
While the image of Winnie-the-Pooh feeding himself full of honey might be an appealing one, the reality is rather different as wild animals come ever closer to populated areas to find food.
It's become a particular problem in Finland, with national broadcaster Yle saying some 70 hives have already been destroyed this year. In one case, Yle reports, the bear was undeterred by an electric fence and tore down two hives 100 metres from a house.
It's a similar situation across the Gulf of Finland, where hungry wild animals are also wreaking havoc in Estonia.
While the greatest damage was due to wolf attacks on livestock, bears in Estonia also destroyed over 300 beehives. They also have a habit of destroying rolls of silage, Postimees reports.
The Finnish Beekeepers' Association says that one of the greatest challenges is to prevent return visits from thieving bears.
Hives can only be moved at night when all the bees are back indoors, and the new position has to be more than three kilometres (two miles) away, otherwise the insects won't navigate their way back to the new site.
Reporting by Alistair Coleman
Use #NewsfromElsewhere to stay up-to-date with our reports via Twitter.