Chinese province offers free karaoke for over 50s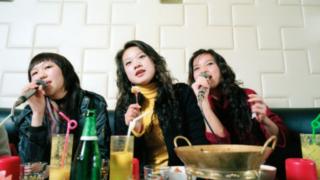 People over the age of 50 are being offered free karaoke in an eastern Chinese province as part of a government-backed scheme to get China's older population out more, it's reported.
According to the Yangtze Evening Post, several large karaoke chains in the Jiangsu province cities of Nanjing and Wuxi are offering free rooms to people over 50 between the hours of 9am and 5.30pm, provided that they can show proof of age.
The "Sunshine Entertainment: Sunset Glow" programme is a collaborative project between local entertainment companies and cultural institutions, and has the backing of the Ministry of Culture.
China Plus says that the scheme aims "to provide the elderly population with cultural and recreational activities", and has already led several operators to report an increase in business.
The Yangtze Evening Post says that the scheme has many benefits for senior citizens. It singles out the benefits of an affordable common pastime, as well as noting that "singing can improve lung capacity, enhance memory, and modulate gastric diseases".
The scheme offers an alternative to square dancing - a popular pastime among China's older population - which has recently seen new and increased government regulation.
China issued new rules this week on dancing in public spaces, following complaints that it had become a noise and litter nuisance. This followed earlier calls for clearer rules on where and how people can dance, and how loud the music can be.
Reporting by Kerry Allen
Next story: Russian officials face army 'endurance' tests
Use #NewsfromElsewhere to stay up-to-date with our reports via Twitter.