Prague cyclists to have a remarkable trees route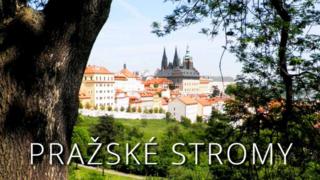 Cyclists in the Czech capital will soon be able to pedal along a route that will acquaint them with the city's most important and unusual trees.
The Stromojizda (Tree Ride) is being organised by the Prazske Stromy (Prague Trees) project, which provides information about the city's historic wooded areas. It is launching the free organised ride on Friday with a commentary on the sights in Czech, the Prazsky Patriot news portal reports.
The route has nearly two dozen stops where cyclists can admire the city's many listed trees, such as a plane tree - the largest and oldest in the whole country - under which Beethoven is said to have sat and composed, and the 130-year-old Kunratice Oak, which stands out from its surroundings at 18 metres (59ft) tall.
It also takes in some non-native species like a pair of giant sequoias in the Michle Woods, which were planted from seedlings taken from the Ratmerice Castle nursery to south of Prague.
Prazske Stromy mapped out five cycle routes around the city three years ago with the help of Prague Council, and is set to launch the 30km (18.5-mile) circuit in line with the silver jubilee of the Koniklec Agency, one of the Czech Republic's leading environmental campaigning groups.
Prague's wooded areas are popular with visitors, but in recent years dog-walking, unlicensed hunting and fly-tipping, not to mention off-road cycling, have taken their toll on the environment.
Reporting by Martin Morgan
Next story: Polish bishops for total ban on Sunday shopping
Use #NewsfromElsewhere to stay up-to-date with our reports via Twitter.