Russia denies giving lake to Kazakhstan
By News from Elsewhere...
...as found by BBC Monitoring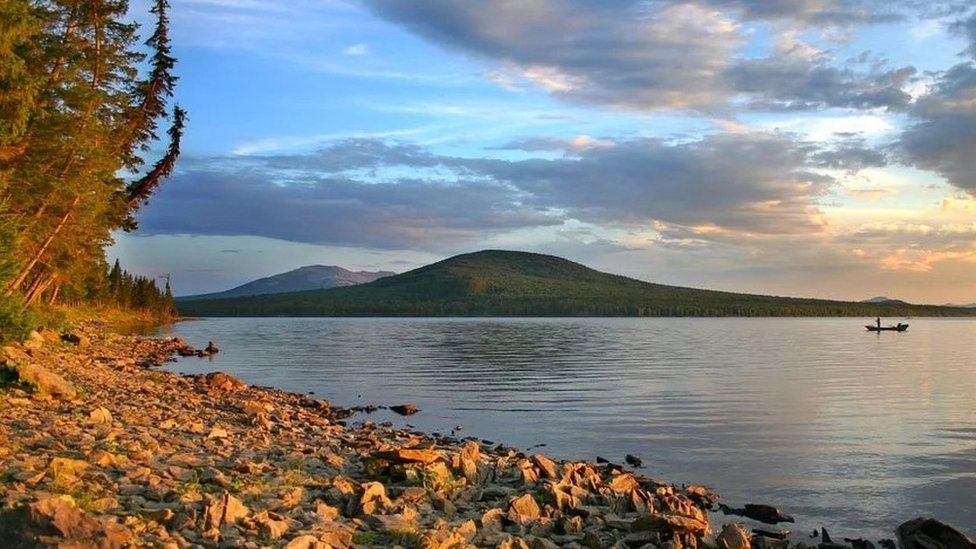 The Russian authorities have had to deny media reports that a Siberian lake popular with tourists has been transferred in its entirely to neighbouring Kazakhstan.
Reports that Lake Sladkoye was going to disappear behind the international border caused public anger when they surfaced earlier this week, according to Moskovsky Komsomolets newspaper.
Novosibirsk Regional Council condemned the reports, with its deputy leader Andrei Panferov telling Kommersant newspaper that this was "just idle talk - How can anyone imagine we can just hand over a chunk of sovereign territory?"
The confusion arose when Kupino district council asked people to stay away from the lake while border demarcation work was under way. The public misunderstood this as meaning the border, which runs through the lake, was going to move, Mr Panferov insists.
The head of Kupino council, Vladimir Shubnikov, told regional newspaper NGS Novosti earlier this week that "Sladkoye is not much more than a marsh, and quite useless. It would be simpler to hand it all over to Kazakhstan".
But the idea that Mr Shubnikov was just expressing a personal opinion was undermined by a widely-reported statement on the Kupino council website that "Sladkoye will lie completely in Kazakhstan once the border work is finished".
The statement has disappeared from the website, although it has been saved here, and Mr Shubnikov is lying low, Kommersant says.
The Kazakh Embassy in Moscow confirmed that the lake was going nowhere, and their border guards were simply working with their Russian opposite numbers to repair the frontier markers.
But the Russian Border Guards then sowed yet more confusion by telling the official RIA Novosti news agency that the lake has dried up so much that the border now runs along the shore, and so Sladkoye has ended up entirely in Kazakhstan thanks to the forces of nature.
This in turn prompted yet another denial by Russia's environment minister, Sergei Donskoi, who took to Facebook to say that the lake will refill with water when Spring comes and the southern shore therefore remains Russian.
Mr Panferov has been trying to undo the damage by singing Sladkoye's praises. "It's a wonderful lake, whose warm waters are very popular in the summer - I urge you to visit the area," he told Kommersant's readers, but public passions have yet to abate.
"Oh for Heaven's sake!" exclaims one online reader about the Border Guards explanation, and some want to know what President Putin and "loud-mouth patriots" are doing to defend Russian soil, given their annexation of Crimea from Ukraine three years ago
Others joke that Germans have been seen eyeing territory in the area, not to mention the Chinese. One practical soul suggests just running a pipe from the nearest river and filling the lake up again.
As the row rolls on, it seems the status of the lake remains as clear as mud.
Reporting by Martin Morgan
Use #NewsfromElsewhere to stay up-to-date with our reports via Twitter.