Estonia faces cross-border beaver problem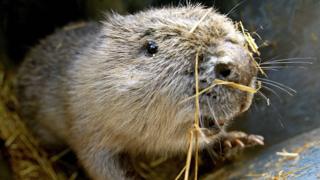 Estonia wants to clear beaver dams from its border with Russia to prevent smugglers and other illegal activity.
But its Police and Border Guard Board (PPA) faces the added complication that it will have to make "partial" crossings to the Russian side of the rivers marking the national boundary to get the job done, national broadcaster ERR reports.
The PPA is tendering for a contractor to undertake the work, saying that it's necessary "due to reasons related to the guarding of the EU's external border and the prevention of smuggling".
There is a degree of difficulty to the task which involves the State Borders Act, meaning that trees reaching the border must be cut on the border line, or "from the Russian shoreline without setting foot on Russian land", ERR says. Who gets custody of fallen trees will be determined by discussions with local Russian officials, and work cannot start on dam clearances until agreements are in place.
On average, 30 beaver dams are removed from the border every year.
Estonia says that the beaver dams are a problem from a national security point of view, especially when it comes to guarding the European Union's eastern border with Russia.
That urgency has increased recently, with hundreds of NATO troops arriving in the country as part of a move by the alliance to deter any potential Russian aggression following Moscow's seizure of Ukraine's Crimea region in 2014.
Next story: Men-only island set for UNESCO World Heritage status
Use #NewsfromElsewhere to stay up-to-date with our reports via Twitter.