Free meals for insulted taxi drivers in Singapore
By News from Elsewhere...
...as found by BBC Monitoring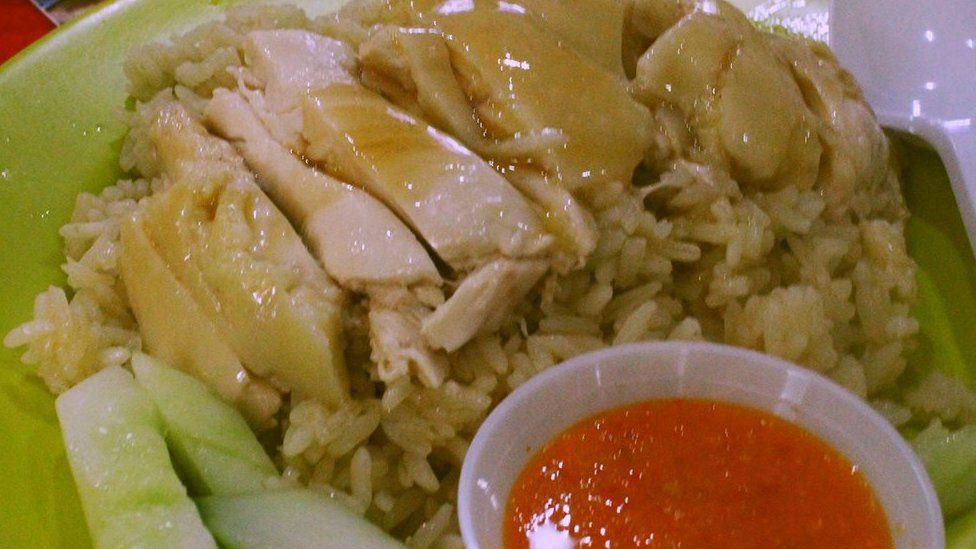 A restaurant owner in Singapore who angered many by flaunting his wealth at a taxi driver is making amends by offering cabbies a free meal at his restaurants for one day.
Gary Lim, who owns two restaurants in the city state, is said to have tried to pay for a S$12.45 taxi ride with a thousand-dollar bill (US$720; £550) last week, The Straits Times newspaper reports.
When his taxi driver said he could not possibly give him change for the huge value note, he reportedly flung two ten-dollar notes at him and got out, but lingered to show off how much cash he was carrying.
A video taken by the driver, named as Mr Sun, shows him counting out thousand-dollar bills while saying "Look I have so much money, I can't control myself." He also goes on to taunt the driver, saying "You can't do big things. You know why you are a taxi driver? Because you can't do big things."
The video spread quickly on social media and his restaurant's pages were soon hit with negative comments and reviews.
Mr Lim apologised soon after, saying he had been drunk when the incident happened and that he had learned his lesson. As a further apology, his restaurants have been giving away free chicken rice meals with green tea to anyone who comes in and identifies as a taxi driver, Straits Times says.
Mr Sun said he forgave him and hoped he would learn from the incident. In a telephone conversation between the two published by the Mandarin-language Shin Min Daily News, he said he hoped Mr Lim would not look down on other people's jobs in the future.
"Whether you are a cleaner, or a big boss, I feel this is an issue of basic respect towards others," he said.
The free meal giveaway is expected to cost the contrite Mr Lim around $1,200, nearly 100 times his original taxi fare.
Use #NewsfromElsewhere to stay up-to-date with our reports via Twitter.