Bollywood challenges India's mental health taboo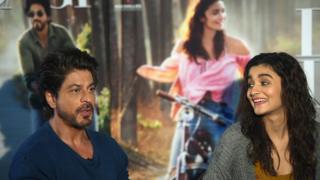 Media and medical professionals are praising a new Bollywood film for shining a spotlight on the issue of mental health.
The coming-of-age drama "Dear Zindagi" (Dear Life) tells the story of a young cinematographer who grapples with commitment issues and insomnia. She decides to see a therapist who links her present troubles as well as her frosty relationship with her parents to unresolved childhood issues.
Seeking medical help for psychological issues is still largely taboo in India. Many equate mental illness with madness, and the country has a high suicide rate attributed to depression and anxiety.
Describing "Dear Zindagi" as a "smart film that shines a spotlight on mental health", prominent news portal The Wire praises it for asking uncomfortable questions. "There's a reason we don't talk about mental health, because we don't like to talk about ourselves, our inner fears and desires. We like to be accepted and liked and loved," Tanul Thakur says in the article.
Film critic Anupama Chopra writes in the Hindustan Times newspaper that the feature "bravely tries to ease the stigma around mental health" and "this is an important conversation to have".
The film has also been welcomed by the medical profession. "A mainstream Hindi movie describing the key stages in psychotherapy, in a relatively non-cliched manner, is novel and necessary in today's mental health dialogue", clinical psychologist Hansika Kapoor tells the Firstpost website.
In other attempts to bring mental health into the Indian mainstream, celebrities such as Bollywood actress Deepika Padukone and film director Karan Johar have openly spoken about their experiences with depression.
A recent advertisement on Indian television sponsored by Padukone's foundation highlights the issue of clinical depression with the tagline "Parwah hai toh dobara pucho" - "If you care, ask again".
Next story: Canadian drivers warned over car-licking moose
Use #NewsfromElsewhere to stay up-to-date with our reports via Twitter.