Former Russian lawmakers 'face eviction'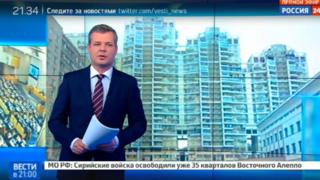 Dozens of former Russian MPs who lost their seats in recent elections have yet to vacate their Kremlin-funded apartments and could now be evicted, it's reported.
According to business daily RBK, some 86 former lawmakers from around Russia are legally obliged to move out of their accommodation on Moscow's Olaf Palme Street after giving up or losing their seats in the 18 September legislative election, but have failed to do so. As a result, there aren't enough apartments at the prestigious address available for newly elected deputies.
That means dozens of new legislators coming to work in Moscow from remote parts of Russia will have to be temporarily put up in hotels, The Moscow Times says. With rooms and suites in the city's top establishments costing as much as 60,000 roubles ($946; £745) per night, a lengthy eviction process could be expensive for the Russian government.
The problem lies with the fact that many deputies moved to Moscow with their families and are reluctant to end schooling arrangements for their children, RBK says, adding that formal eviction procedures could take up to a year.
It's not an entirely new phenomenon in Russia, where officials often keep their perks after retiring or losing their jobs. But as state television's Rossiya 24 news channel reported, after previous elections a number of MPs had to be forcibly evicted, and authorities may resort to legal action to make the current tenants move out as quickly as possible.
Even if they do vacate soon, the new intake won't be able to move in for some time, as most of the flats will need to be renovated first, Rossiya 24 says.
Next story: Automatic golf carts give Japan's elderly their independence
Use #NewsfromElsewhere to stay up-to-date with our reports via Twitter.