Swedes light candles for dogs killed by wolves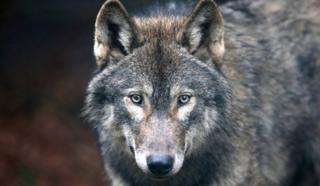 Candlelight vigils have been held in six towns across central Sweden to mourn dogs that were killed by wolves.
Many of those who took part in the marches were hunters, but they say that wolves are not only killing working dogs, but also pets and farm animals. Sofie Rockmyr, who organised the march in her hometown of Torsby, told the Varmlands Folkblad newspaper that more than 150 people took part, observing a minute's silence before processing through the town centre. She said the protesters want to draw the "very great problem" with wolves to the attention of the authorities. "If things don't change, people won't be able to keep animals much longer," she added.
In the town of Nora, people toasted their departed friends with mulled wine and gingerbread, the Jaktjournalen hunting newspaper reports. Some of the protests were coordinated by the People's Campaign for a New Policy on Predators, which insists that wolves are not an endangered species in Sweden.
Animal rights groups have long opposed wolf culls, and Sweden has faced legal tussles with the European Commission on the issue in the past.
The Environmental Protection Agency has not been deaf to the hunters' demands, as it allowed a limited cull in central Sweden earlier this year - bringing wolf numbers down to 340 from 400, The Local website reported this summer.
Next story: Singapore 'road master' kits test elderly reflexes
Use #NewsfromElsewhere to stay up-to-date with our reports via Twitter.