No free lunch for American Samoa voters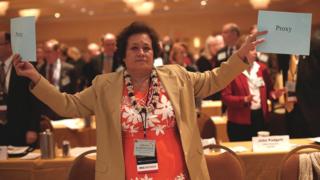 American Samoans who have jumped the hurdles to allow them to vote in the US presidential election are to be allowed two hours off work to cast their ballots, but they're not allowed to accept a free lunch.
Governor Lolo Matalasi Moliga has reminded employers in the US Pacific territory of local laws which allow workers a paid break from their jobs in order to vote in elections, Radio New Zealand reports. They're protected from any wage deductions, and the time is additional to any meal or rest breaks that already form part of the working day, the governor says.
However, once they reach the polling place, registered voters aren't allowed to accept a free lunch. Officials are worried that people still aren't aware of a 2013 law that spelled an end to lunch plates for electors. The free grub had been a tradition for decades, but was banned following accusations that votes were being bought with food. "Absolutely no free food distribution," chief election officer Lealofi Uiagalelei said in a statement, reminding voters that loud music near polling stations is also out.
The no-lunch ruling puts American Samoa in line with many other democracies where freebies at polling places are outlawed. The UK has strict rules about "treating" during campaigns; but in Australia, the "sausage sizzle" has become an integral part of the election day experience.
Relatively few American Samoans are actually allowed to vote for the next US president, despite being able to take part in the Democratic and Republican Party primaries. Islanders are US nationals rather than full citizens, which means they must become naturalised on the US mainland to be able to vote, Public Radio International reports. A common pathway to this is to join the US military, the radio says.
Next story: Prank call confusion for Ukraine president
Use #NewsfromElsewhere to stay up-to-date with our reports via Twitter.