Russian brews up in one-man tea party protest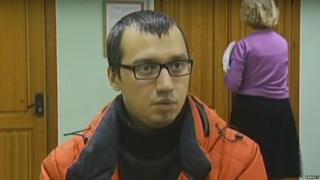 A man in the Siberian city of Krasnoyarsk was so fed up with the power being cut off to his block of flats that he took his kettle to city hall and brewed up some tea in the lobby.
Alexander Lang told local STS-Prima TV that scheduled power cuts have been overrunning in recent weeks, leaving him and his neighbours to sit in the dark as the Siberian winter takes hold, without hot meals or that essential of Russian life - a cup of tea.
"I phoned around the authorities and got nowhere. So I said OK, can I come over for tea at your place? So here I am - I just live around the corner, after all," he told the TV reporter, who had accepted an open invitation Alexander posted on the VKontakte social media network to join him for a protest cuppa.
"I had to take my little brother to a cafe for breakfast so he could get to school warm and fed. It's like the council puts our concerns and problems last," he complained over tea and biscuits.
The authorities didn't interrupt his five-hour protest, but didn't satisfy Alexander's demands, either. The council says it has asked the electricity company to minimise the outages, but was told that the essential maintenance work has to go ahead. Krasnoyarsk has seen a substation fire and several other power supply problems this month.
Alexander says that if the problem isn't sorted out, he may be back at city hall with his kettle before long, local Kanal 7 TV reports - if they let him in.
Next story: France presidential hopeful in pastry price gaffe
Use #NewsfromElsewhere to stay up-to-date with our reports via Twitter.