Japanese vet calls for pet-friendly disaster shelters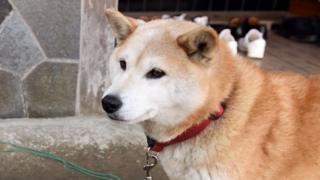 A vet in Japan has launched a campaign for pet-friendly evacuation shelters after it emerged earthquake victims slept in their cars rather than be separated from their animals.
Ryunosuke Tokuda provided shelter for 1,000 pet owners and 2,000 pets at his animal hospital following the powerful Kyushu earthquake in April of this year, after spending two years converting the veterinary centre in Kunamoto for such an eventuality. He's now urging lawmakers to provide similar facilities for future events, the Japan Times says. Mr Tokuda has substantial public backing, with more than 33,000 people signing a petition presented to the region's parliamentary representative, but he faces the problem of a lack of funding, the paper reports.
His idea took root when he visited the north-eastern Tohoku region in the immediate aftermath of the 2011 earthquake and tsunami disaster. Most pets weren't allowed to enter evacuation shelters, so they had to go to separate animal facilities away from their owners. That's where he found citizens choosing to sleep in their cars with their animals instead, he says.
"When I visited Tohoku, dogs and cats had been placed in [animal] shelters. I could have brought them back to Kumamoto, but they kept looking for their owners. Pets and owners shouldn't be separated," Mr Tokuda said.
The Japan Times says that Environment Ministry guidelines stop short of allowing animals to sleep in evacuation shelters "out of consideration for human evacuees". However, a spokesman says the ministry recognises the need, and a panel will meet to discuss the issue next year.
The number of pets in Japan has boomed in the last decade or so, with registered dogs and cats outnumbering children in the country. Owners also spend substantially more on their animal companions than they did at the turn of the century, when the boom for pets in the country took hold.
Next story: Row as airline weighs passengers to American Samoa
Use #NewsfromElsewhere to stay up-to-date with our reports via Twitter.