Holidaying Finns warned about using phones abroad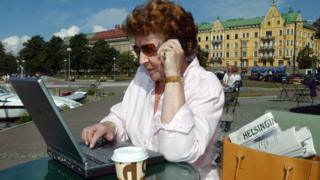 Finns who plan to head abroad for work or holidays are being advised to leave their phones and laptops at home because of security concerns.
The Finnish Security Intelligence Service, Supo, isn't just concerned that the devices could be pinched - it's worried about gaps in the security of foreign networks, national broadcaster Yle reports. Supo says the best idea is not to travel with the devices at all, but if Finns decide that's not practical, then they should exercise caution.
Spokesman Tuomas Portaankorva tells Yle that people "should not speak on the phone about confidential matters abroad", because networks may not be secure. That might be an oversight, or deliberate, he says. There's also a malware risk, and the possibility that foreign security services can access people's phone and SIM card data when using a network abroad.
"The advice to leave phones at home especially applies to work phones, but I wouldn't really want to take my phone to certain countries either," Mr Portaankorva says.
The advice comes days after the Finnish Institute of International Affairs published a report saying that Russia has become a greater threat to Finland, particularly regarding its energy policy. But there have also been debates about domestic surveillance of electronic communications in Finland. In February, Yle reported that the government is pressing on with plans to amend the law to allow for online intelligence gathering, in the wake of the 2015 Paris terror attacks.
Next story: China students pay for 'excessive' toilet flushing
Use #NewsfromElsewhere to stay up-to-date with our reports via Twitter.