Poles hijack radio vote in media freedom protest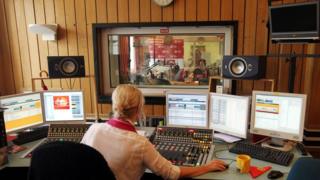 Polish music fans have protested against government influence over a public radio station by voting a song called I Love Freedom to the top of its chart.
A group of Radio Trojka listeners started an online campaign calling for people to choose the track in a public vote on the best Polish songs of all time, in protest at recent personnel changes at the station, Poland's Newsweek website reports. The song ended up topping the chart when the results were revealed on Wednesday.
In January, Polish President Andrzej Duda signed a controversial media law giving the conservative government power to appoint the heads of public TV and radio. A number of Trojka journalists later published an open letter decrying "media politicisation" and tightening state control, after a new chief editor was appointed and several journalists were sacked.
The vote result was greeted with jubilation on the campaign's Facebook page. It described the song's success as "absolutely unbelievable" in a post which has attracted more than 8,000 likes and hundreds of supportive comments.
One supporter wrote: "I was thinking that the Trojka I know, admire and respect was dead. I'm sorry, I jumped to conclusions. It was crippled but it is still alive, and it gives me hope." The song even garnered support from people who don't like it that much. "I can't say that this song is among my favourites," says one person, "but I supported the action with my whole heart."
Poland saw a dramatic fall in its ranking on the Reporters Without Borders World Press Freedom Index this year, dropping to 47th place, from 18th position in 2015.
Next story: China airports 'speed up' security with women-only lanes
Use #NewsfromElsewhere to stay up-to-date with our reports via Twitter.