Japanese mascot rules relaxed for quake fundraising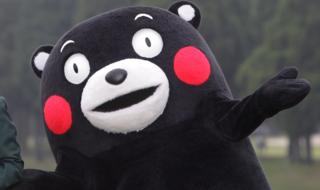 Two earthquake-damaged Japanese prefectures have loosened rules on the use of their highly lucrative mascots in an effort to raise more money for victims.
Businesses and public bodies will now be allowed to use the familiar form of Kumamon, a chubby black bear who represents Kumamoto Prefecture, in fundraising activities without prior approval, Jiji Press news agency reports. A similar fast-track process has been adopted in neighbouring Oita Prefecture, which is encouraging the use of its cuddly green bird mascot, Mejiron, to help raise cash.
Both prefectures are on the south-western Kyushu island, which was struck by two powerful quakes earlier this month. At least 44 people were killed and 1,000 injured, with nearly 250,000 people told to leave their homes in the aftermath.
Ordinarily, anyone wanting to use Kumamon's image has to wait for an application to be assessed and approved, which can take as long as a month, the report notes. But that process has been suspended, with the government announcing that fundraisers can freely use the bear on posters, charity boxes and flyers, and simply send in a report on their activities.
Regional mascots are hugely popular in Japan, serving to attract tourists or promote products, and their appeal can also translate into major revenue. In March, Kumamoto's government announced that sales of Kumamon-related products topped 100bn yen ($898m; £614m) in 2015, fuelled by the lifting of a ban on the use of the image abroad.
Next story: Moscow 'Shawarmageddon' averted by web campaign
Use #NewsfromElsewhere to stay up-to-date with our reports via Twitter.