Dubai brings in drones to catch litterbugs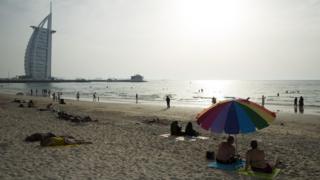 Drones will soon be used to catch litterbugs in Dubai, it's reported.
The emirate's waste management department plans to use the remote-controlled devices to spot people who leave waste behind at the seaside or in desert campsites, the Gulf News website reports. At the moment the department has one drone monitoring the status of landfill sites, but it plans to expand the roster so that it can also spot littering and fly-tipping in public areas.
"Since they are very cost effective, we expect to have two more drones later this year, which will carry out inspections across deserts and beaches," department director Abdul Majeed al-Saifaie tells the site, adding that the drones' main benefit is that they'll save time. "Instead of having municipality inspectors driving across the city, the drones will be able to fly directly to a number of different locations within a short time, and provide us with data and high-resolution photographs."
In June 2015, Dubai upped the fines people face for dropping litter and introduced a host of new penalties. Littering on the beach now attracts a 1,000 dirham ($270; £190) fine, double the amount issued for littering in other public spaces, the Khaleej Times reported at the time.
Next story: Egypt TV host dons 'energy bill outfit'
Use #NewsfromElsewhere to stay up-to-date with our reports via Twitter.