Anger as Israel company 'prices staff by ethnicity'
By News from Elsewhere...
...as found by BBC Monitoring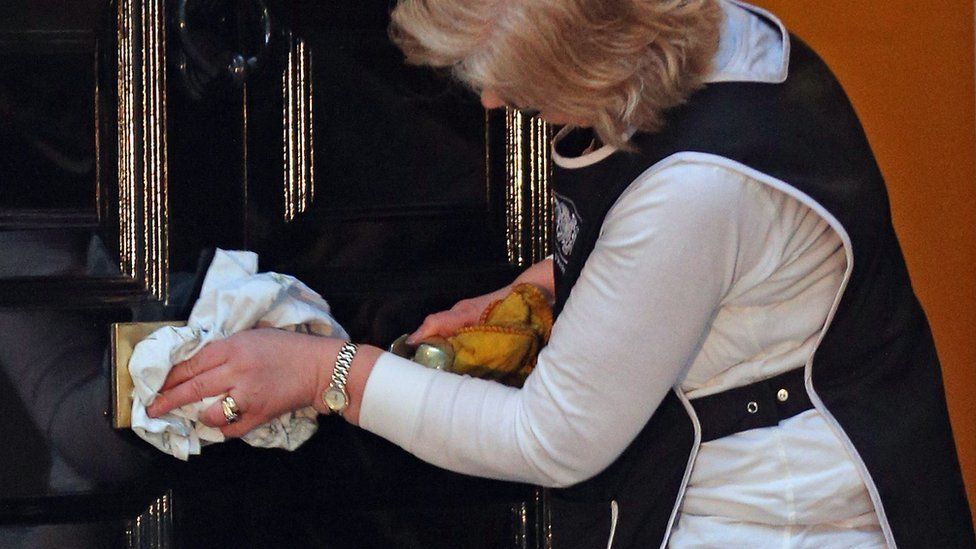 A flyer for a cleaning company in Tel Aviv has sparked anger and soul-searching after pricing its staff on the basis of their ethnicity, it seems.
Israeli journalist and political blogger Tal Schneider posted a photograph of the leaflet to her Facebook account with the statement "Blatant racism permeates Israel, pricing workers by race", The Times of Israel reports. The leaflet appears to show different pricing levels based on the ethnic origin of cleaners, with an African cleaner rated at 49 shekels ($12.60; £8.70); while an East European cleaner is priced at 52 shekels without Israeli citizenship and 69 shekels ($17.75; £12.25) with full documentation.
According to the Jerusalem Post newspaper, the company appears to be playing on fears among some Israeli citizens of hiring staff of Arab ethnicity. "Don't want to hire an Arab for security reasons?" and "Are you tired of employing illegal foreign workers and getting fined?" the paper quotes the Hebrew-language leaflet as reading, following up these questions with the words "There's a solution!". When contacted by the Mako website, a spokeswoman from the unnamed company said that the different rates were not illegal, and European workers cost more because they are "better workers".
Schneider's Facebook post was met with a mixed response. One reader commented with the soul-searching "Shame on what this country has become", while another joked that he was a white African coming from Eastern Europe and would therefore command the highest rate as a cleaner. But one commentator concludes: "Everyone here is saying racism, but in the end, if all three of them were standing across from you, no matter what the price, you would pick the one that has the citizenship."
Use #NewsfromElsewhere to stay up-to-date with our reports via Twitter.