Japan plans certification scheme for chefs abroad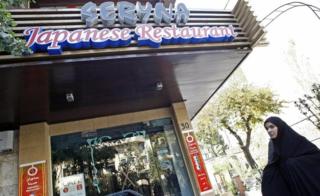 Japan is developing a certification system for chefs at Japanese restaurants abroad, in the hope that it will improve standards.
Under the planned scheme, chefs who want official recognition of their skills in Japanese cuisine, known as washoku, will have to travel to Japan for training, the Kyodo news agency reports. The agriculture ministry plans to issue certificates which can then be displayed as mark of quality in restaurants around the world. Chefs will be have to show an understanding of the preparation of Japanese dishes, as well as presentation and customer service skills, officials tell the agency.
"By enhancing their understanding of washoku, we hope to raise the quality of restaurants overseas and expand exports of Japanese farm products and seasonings," a ministry official tells Kyodo. The level of award bestowed will depend on how long a chef has studied in Japan: two years or more will result in a gold certificate, with silver and bronze given to those who have spent less time in the country.
While a few readers of the English-language Japan Today website think it's a good idea and point out it isn't mandatory, many are sceptical. "Sorry but sandwiches are already out of British hands and so is pasta out of Italian hands. That is just the way it goes," says one user. And a US-based reader says restaurants simply "cater to the tastes of their patrons", and the certification scheme won't change that.
Next story: Clowns mock Finland's controversial street patrols
Use #NewsfromElsewhere to stay up-to-date with our reports via Twitter.