Turkey: Flat owner scores 'landmark' victory for cats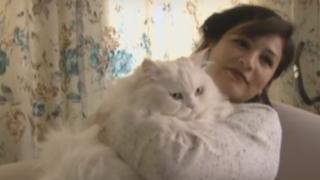 A Turkish woman has won what media describe as a landmark legal battle against the eviction of her pet cat, with a judge calling on people to show compassion to animals.
The administrators of a building in the north-western city of Bursa, where Aysegul Yetis once lived with her cat, Mavis, had filed a case against her saying that strays she fed within the complex were bothering other residents, the Daily Sabah newspaper reports. A subsequent legal ruling said that the strays must be removed, and that Mavis must leave the building, too.
But now a civil court - reconsidering the case after an intervention from the Supreme Court - has ruled that people need to be more tolerant of the animals around them. "It is inhumane to be disturbed by small animals like cats being fed either in private or public spaces," the judge, Gokhan Turhan, said in his decision. "Love, care and mercy are universal rights and responsibilities which should be shared with all living creatures."
Turkish media are calling the decision a victory for cats and their owners, noting that the ruling will set a precedent for future pet eviction cases. But Ms Yetis says the process has left her emotionally and financially drained. She now lives in another city, where Mavis is the happy beneficiary of a garden, the Hurriyet newspaper reports. "It was not just a fight for my cat, it was a battle to ensure that other cats will not share the same fate," Ms Yetis says. "I would do anything for Mavis, but other people may not be able to afford to do that."
Next story: Bidders vie for 'unwanted' NZ$100 banknote
Use #NewsfromElsewhere to stay up-to-date with our reports via Twitter.