Papua New Guinea: Police seek yeast ban over home brew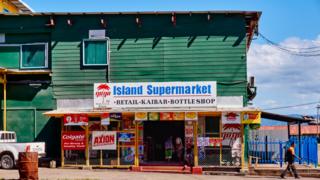 A police chief in Papua New Guinea is asking for a ban on the sale of yeast in an attempt to tackle alcohol-related crime, it's reported.
Yeast is a key ingredient in the production of illegal home brew, also referred to locally as jungle juice. Police blame the consumption of the potent drink for rising crime rates, the Post Courier website reports.
Commander Lincoln Gerari, who heads the Northern Province police force, is calling on the Chamber of Commerce to stop yeast from being sold in supermarkets and other shops, and says it's partly to stop people injuring themselves while under the influence. "I have had enough of visiting the hospital and arresting someone who is in possession of home brew," he tells the paper.
Consumption of the fruit-based drink is seen as a major problem in the Pacific nation. In 2012, the head of the National Narcotics Bureau said the country's young people are particularly vulnerable due to peer pressure.
Mr Gerari says a recent police awareness campaign succeeded in encouraging a group of 20 youngsters from one village to surrender their home brewing equipment, and he hopes more people will follow suit in future.
Next story: Local Communist Party plans 'year of Stalin'
Use #NewsfromElsewhere to stay up-to-date with our reports via Twitter.