Jamaica: Taxi drivers warned over children in the boot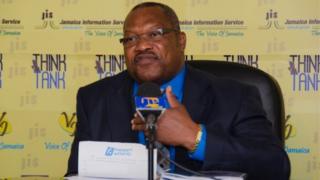 Jamaica's Transport Authority has issued a stern warning to the island's taxi drivers to stop carrying children in the boots of their vehicles.
The body's managing director, Donald Foster, says that overloaded taxis with children riding in the boot - or trunk - is an "illegal and most inhumane practice" which must cease, the Jamaica Observer reports. "Any operator found to be violating the rights of passengers to a safe and comfortable ride by overloading the vehicles will be prosecuted," Mr Foster warns. Not only is it a road traffic offence, but possibly one of child cruelty as well, he says.
While island taxi operators have conceded that the practice is wrong, the director of one trade association describes it as an "age-old problem" in rural areas and not as widespread as the Transport Authority believes. "I would not put so much pressure on that issue, because I know the situation in those areas," Egerton Newman, head of the Jamaica Association of Transport Owners and Operators, tells the paper.
Mr Newman says that overloading cars with school pupils in the boot stems from drivers working in agricultural regions of Jamaica, where local transport provision may be one taxi between a community of 40 houses. Many are unlicensed cabs and aren't the type of car that can fit students in the back anyway, he suggests. Nonetheless, Mr Newman echoed the Transport Authority's call for car and minibus drivers to stop overloading their vehicles before lives are lost.
Next story: Van Gogh masterpiece recreated in used bottle tops
Use #NewsfromElsewhere to stay up-to-date with our reports via Twitter.