Italy: Mayor 'bans' people from falling ill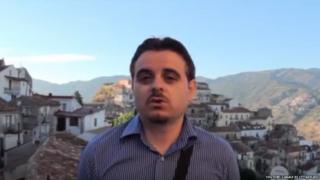 An Italian mayor has signed an order which "prohibits" local people from becoming sick, it's reported.
Davide Zicchinella, mayor of the southern village of Sellia, is on a dual mission to improve local people's health and to stop the village's rapid depopulation, the AGI news agency reports. Using a carrot-and-stick approach, he's promising tax breaks for locals who avail themselves of health services, but penalties for people who choose not to do so. "Those who don't take preventive measures, and jeopardise their own health and that of our village, will have to pay more taxes," he tells the agency. His directive, uploaded to the local council's website, says falling ill within the village is "banned".
Home to 1,400 people in 1951, the town now has only about 500 inhabitants, and more than 60% of them are of retirement age. The mayor, a qualified doctor, says he wants people to feel a "duty" to attend all the health screenings they are offered, to ensure the village doesn't "die of depopulation". So far it seems to be working: Mr Zicchinella says 100 people have visited the local health centre for checks in the past month.
Falling populations are a concern for many villages and small towns in Italy, where young people have moved away for education or work. In Sicily, the town of Gangi is looking to boost its numbers by giving away abandoned houses for free, as long as the buyer renovates them within three years.
Next story: Chinese plan mountain trek for fictional event
Use #NewsfromElsewhere to stay up-to-date with our reports via Twitter.