New Zealand: Church ejects tai chi group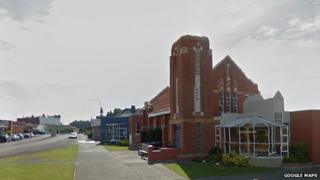 A New Zealand church has told a group of elderly people that they can longer practice tai chi there because it conflicts with worshippers' "spiritual wellbeing".
Twenty women, some with arthritis, had for years been using the Central Southland Presbyterian Parish hall to practise the martial art, known for its slow and gentle movements. But the parish council says they can no longer do so because tai chi doesn't fit with the church's values, The Southland Times reports. "As church leaders we need to look after everyone in the parish, and their spiritual wellbeing," John Willis, the parish council's clerk, tells the paper. "The first commandment is that we must honour God and have no other God before us, and having come from Taoism tai chi is promoting another God."
That doesn't fly with the group's teacher, who says while the martial art may have been developed by Taoist monks, it's now just another form of exercise. "The classes I teach are for older ladies and arthritis sufferers and have absolutely no religious significance," the woman, who isn't identified, tells the paper. While parish council suggested the women could stay put if they stopped calling their classes tai chi, that idea was apparently rejected by their teacher. The women have now moved their classes to a different venue.
In 2012, a priest banned a yoga class from using a church hall in the English town of Eastleigh after saying it was "not compatible with Catholicism". The local Catholic Diocese said at the time that banning "non-Christian activities" was a matter on which individual priests should decide.
Next story: Artist defends turning Iceland geyser pink
Use #NewsfromElsewhere to stay up-to-date with our reports via Twitter.