Russia: Chechnya seeks to displace Western toys
By News from Elsewhere...
...as found by BBC Monitoring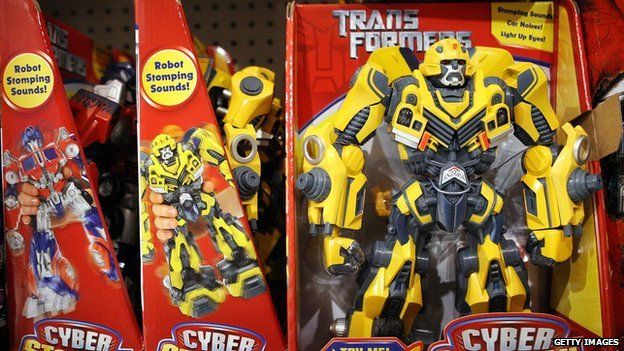 Officials in Chechnya want children to shun Western toys and play with figures that reflect the region's history instead, it's reported.
The republic's commissioner for children says imported toys including Transformers and Spider-Man figures are "figments of unhealthy imaginations" which can damage a child's psyche, according to Russian government newspaper Rossiskaya Gazeta. Children are "becoming separated from their roots, they are trying to imitate a foreign culture", Commissioner Khamzat Khirakhmatov is quoted as saying. He wants to displace those toys with more nationalistic offerings representing Chechen folk heroes and historical figures.
Nine prototype models are being created, and will be presented later this month. Mass production of 10,000 toys is due to begin in May, and the push will be coupled with new cartoons and books about the republic's historical figures, the report says. The move coincides with a broad rise in Russian nationalism, partly encouraged by the authorities, amid strained relations with the West over the crisis in Ukraine. In January, Russia's culture minister announced that Hollywood films' release dates would be shifted if they clashed with home-grown movies, and he also wanted cinemas to only show "patriotic" films, although that idea was never realised.
Use #NewsfromElsewhere to stay up-to-date with our reports via Twitter.