Russia: Sex education will 'never' be taught - official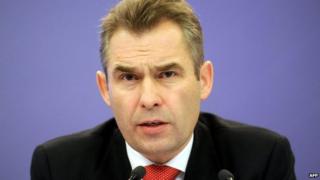 Russian schoolchildren will never receive sex education classes, if the presidential children's rights commissioner has his way.
Russian students currently don't receive any sex education in schools, and Pavel Astakhov says introducing such classes would go against the country's morals and traditions. "I am often asked: when will you have sex education? I say never," he said during a meeting with parents, according to the Interfax news agency. Mr Astakhov said his counterparts in Europe see him as an "ideological enemy" for his views on the subject, but that he intends to continue co-operating with them at international meetings.
Since taking up the role in 2009, he has repeatedly made headlines for his staunch stance against introducing sex education into Russian classrooms. In 2013, he suggested that international agreements on protecting children from sexual exploitation could lead to the "destruction" of Russian children, because they require young people to be educated about abuse. The commissioner's preferred method of sex education involves reading fiction. "The best sex education there is, in fact, is Russian literature and literature in general," he told the Rossiya 24 news channel last year. "Children should read more. Everything is there, all about love and about relationships between sexes," he said.
Use #NewsfromElsewhere to stay up-to-date with our reports via Twitter.