Japan: News agency mistakes waxwork for Prince William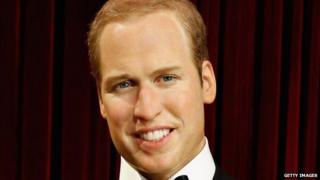 A major Japanese news agency has admitted that a photo it published of Prince William was actually of a waxwork statue.
Jiji Press had intended to publish an image of the smiling Duke of Cambridge alongside a story about his planned visit to Japan in February. But instead, a photo of his wax counterpart from the Madame Tussauds attraction in New York was sent out, The Asahi Shimbun reports. The error wasn't picked up until the following day, when a different member of staff noticed the photo was not as lifelike as perhaps first thought.
"The photo was not that of the real McCoy but rather that of a wax figure," Jiji Press said in a correction. It said the mistake happened when an employee did not carefully read the English caption underneath the photo, which indicted that the image was actually of a lifeless wax replica. The agency has since apologised to its readers. "It's a very embarrassing mistake," Naoto Takamura, from Jiji's editorial department, was quoted as saying in The Japan Times. The photo in question was taken in October, when the New York attraction unveiled wax figures of Queen Elizabeth II, the Duke and Duchess of Cambridge, and Prince Harry.
Use #NewsfromElsewhere to stay up-to-date with our reports via Twitter.