China: Media watchdog bans 'lewd TV content'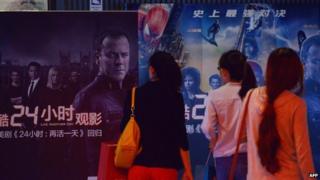 Television dramas may be a little less dramatic for Chinese viewers in future, after video streaming websites were told to chop out scenes involving one-night stands and extramarital affairs.
Many foreign TV shows, including American dramas and South Korean soaps, are streamed online in China. But now the hosting websites will have to cut any scenes which deal with marital infidelity or show "too much physical contact", under new rules announced by the country's media watchdog, the Sohu news portal reports. Scenes showing murders, suicides, kidnappings, drug abuse, gambling or "supernatural occurrences" will also have to be edited, the State Administration of Press, Publication, Radio, Film and Television (SAPPRFT) has ruled. Streaming sites have been told they must delete any headlines which include a reference to sex or nudity.
But there are concerns among some social media users that the breadth of content being banned means there will be nothing left to watch. Some are also worried the rules could spell an end to their streaming of South Korean soap operas, which are particularly popular in China. But some users on the Sohu portal are supportive of the decision, with one commenting: "This should have been taken care of sooner." The new rules follow a government campaign against pornography and "vulgar content", which was labelled "Cleaning the Web 2014", the Global Times reports.
Use #NewsfromElsewhere to stay up-to-date with our reports via Twitter.