Russia: MP calls for East Asians to settle in villages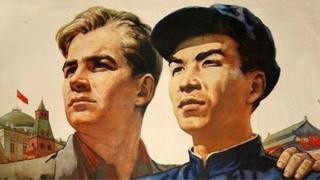 A Russian MP wants to repopulate the country's empty villages by inviting East Asian immigrants to move in, it's reported.
Ilya Drozdov, a member of the nationalist Liberal Democratic Party, says a rise in agricultural productivity has caused Russians to leave villages, as demand for farm labour falls. The solution, he tells the Russian News Service, is to "bring in the necessary number of hardworking Chinese, North Koreans and Japanese, under Russian supervision of course". He says it would keep the countryside alive, and counter unregulated migration from the mainly-Muslim states of ex-Soviet Central Asia.
Mr Drozdov, who sits on the parliamentary committee for relations with former Soviet states, says the government should work out how many immigrants are needed, and he wants them to think big. "It may say we need 100,000, or even a million," he says, although - in a remark more typical of Russian nationalist attitudes to immigration - he adds that the authorities should "take firm measures to expel all immigrants if it turns out we can get by without them after all".
His proposal has prompted anger and mockery in social media, with some users complaining that the authorities should invite ethnic Russians from former Soviet states, rather than offer incentives to East Asians. One comment on the Dni website suggests the government should settle MPs themselves in the villages, "just like Chairman Mao did during the Cultural Revolution".
Use #NewsfromElsewhere to stay up-to-date with our reports via Twitter.