Estonia: Council plans Tallinn booze ban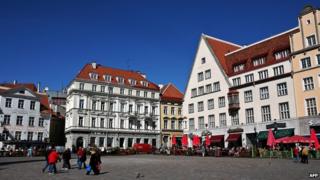 Stag-night organisers may have to drop the Estonian capital Tallinn from their weekend itinerary, as the city council plans to introduce a major clampdown on public drinking.
Mayor Edgar Savisaar is so concerned at drunkenness in the picturesque city centre that he is proposing a ban on daytime alcohol sales on Sundays. If councillors approve the measure, as expected, it will come into force next March, the Eesti Rahvusringhaaling public broadcaster reports. He's also planning a second bill to ban the sale of hard liquor in corner shops and the whole city centre from next July. "If we fail to curb drinking in public places, we will soon see street crime and family violence rising, as the reason behind a large part of violence is alcohol," Deputy Mayor Kalle Klandorf told the Postimees newspaper in October. People have told him public drunkenness "is a nightmare, a terrible thing to behold," he says.
But the lucrative tourism industry is concerned that visitor numbers are already dropping, and the ban could make things worse. The Estonian Traders Association disputes whether the council even has the right to restrict Sunday trading, and wants to see independent research to back up the proposals.
Use #NewsfromElsewhere to stay up-to-date with our reports via Twitter.