Italy: Mayor invites families over for breakfast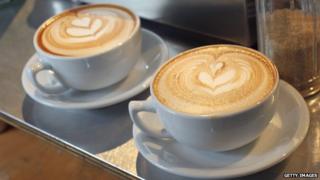 An Italian mayor has invited every family in his town to join him for breakfast at the town hall, it's reported.
Pino Palmieri, mayor of the southern town of Roscigno, wants to listen to people's problems, concerns and ideas, Corriere del Mezzogiorno newspaper reports. So he's sending out official invitations to have a different family join him each morning at his office. In order to "avoid criticism", and spare the municipal coffers, Mr Palmieri says he will be footing the bill for each breakfast with his own cash. Families in Roscigno, a town of about 800 people, will be able to choose what they fancy to eat and drink thanks to an agreement with the town's main bar, La Citta di Salerno website reports. "Every morning in the town hall I will welcome my fellow citizens and, over a coffee and a cappuccino, I will listen to their ideas to improve the liveability of our town," Mr Palmieri says.
But he's not the only one getting an early start. Further north, in the Tuscan town of Cascina, mayor Alessio Antonelli has announced he'll be spending three hours every morning meeting people outside under a gazebo, according to the Pisa Today website. Mr Antonelli says he'll be available to chat to on the street from 07:30 Italian time (08:30 GMT), for 45 days in a row.
Use #NewsfromElsewhere to stay up-to-date with our reports via Twitter.