Chile: Workers must observe 'mandatory' national holiday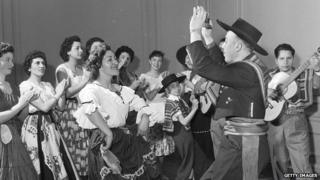 The Chilean government wants people to report employers asking them to work on Thursday and Friday as the country celebrates its independence and armed forces.
Social Minister Javiera Blanco has sent 160 inspectors to make sure the mandatory Dieciocho holidays are respected, The Santiago Times reports. "We want Chile's workers to be dancing the [local folk dance] cueca and spending time with their families," she explains.
If businesses are caught breaking the law, they can be fined up to $1,600 (£986). But authorities are also encouraging workers to lodge a complaint on the ministry's website if they are forced to work during the two days.
The celebration to mark Chile's independence from Spain in the early 19th Century and the subsequent day in honour of the "glories of the Army" are both official holidays. The law says all businesses should be closed, with just a few except such as for petrol stations, pharmacies, restaurants and entertainment centres such as cinemas.
Use #NewsfromElsewhere to stay up-to-date with our reports via Twitter.