Indonesia: Singapore tourists told 'shut up or go home'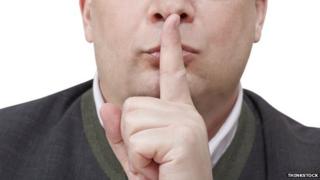 Singaporeans travelling to the nearby Indonesian island of Batam have been ordered to be completely silent while queuing for immigration, or face being sent straight back home, it's emerged.
Signs showing a picture of a raised finger over a pair of lips have recently gone up at the immigration hall at the Batam Centre ferry terminal, the Straits Times daily reports. Travellers say they're being abruptly told to take the next ferry back to Singapore if caught talking in the queue. Another report says about 50 Singaporeans are being turned away every week for speaking too loudly.
"I was there for a holiday - why couldn't I open my mouth?" one rejected Singaporean tourist tells the Straits Times. "I was just chit-chatting with my friend." Another traveller says she saw a woman turned back even though the rest of her family had already been let through, while a Singaporean Twitter user reports: "We got scolded! They think they are managing a library."
The silence is needed to keep order and ensure tourists can hear officers' instructions, says Batam immigration office chief Irwanto Suhaili. The one-hour journey to Batam is popular with Singaporean day-trippers, and a return ticket costs about $40 (£24).
Use #NewsfromElsewhere to stay up-to-date with our reports via Twitter.