South Koreans say no to lavish weddings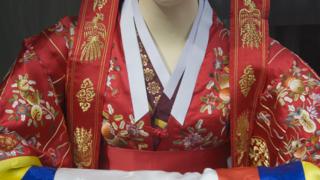 Young South Koreans are giving up on lavish weddings as economic problems are hitting them hard, it's reported.
There is even a word in Korean - sampo-jok - that is being used among 20 to 30-year-olds to describe "those who have given up on three things - dating, marriage and children - due to economic reasons", the Korea Times reports. A no-frills ceremony at a registry office is becoming the most realistic option, as the average South Korean wedding costs more than 100m won (£55,742; $99,000).
But the new frugality is causing some friction with more traditionally-minded parents, who see weddings as a social opportunity. "Couples are not the main characters in the play called the wedding. It's basically an event for parents to invite their acquaintances," 29-year-old social worker Kim Go-eun tells the paper. Some parents jokingly say they have to "collect" all the gift money they have given out at other people's weddings, a former wedding studio manager, Cho Wan-joo, is quoted as saying.
People are also postponing taking their vows. Data from Statistics Korea shows that the average age of marrying for the first time has risen by more than two years in the past decade, reaching 32.2 for men and 29.6 for women.
Use #NewsfromElsewhere to stay up-to-date with our reports via Twitter.