Saudi Arabia: Wedding halls busted for celebrating with guns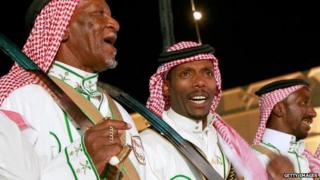 Gunfire will no longer be tolerated at weddings in the city of Jeddah, Saudi Arabia, as police have reportedly shut down more than 15 venues because of over exuberant celebrations.
Families have been violating safety rules by allowing people to fire guns in the air to celebrate, a police spokesman told Arab News. First Lt Nawaf Al-Bouq says that the tribal tradition is a "potentially fatal activity, which may result in the death of bystanders". Saudi Arabia banned the practice of "joy gunfire" at weddings in 2012, and Jeddah deploys undercover patrol cars to monitor and arrest violators.
In 2012, 23 people were electrocuted after an electric cable was shot down by celebratory gunfire at a wedding in Eastern Province, as The Blaze website reported.
Wedding hall owners have also been warned not to neglect fire safety during the summer season when they compete to attract clients, the International Fire Protection Magazine says. Flammable decorations are apparently the most common fire hazard.
Use #NewsfromElsewhere to stay up-to-date with our reports via Twitter.